NEWS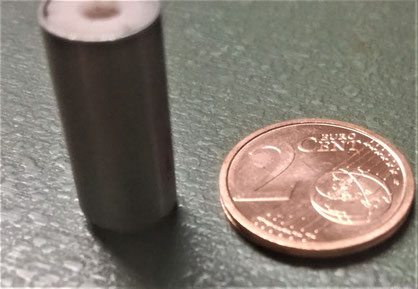 13/11/2019
Avvolgimento e assemblaggio completo di sensori trasduttori LVDT
Avvolgimento e assembalggio completo di trasduttori sensori di vibrazioni.
Complete winding and assembly of LVDT transducer sensors   
Winding and assembly complete with vibration sensor transducers.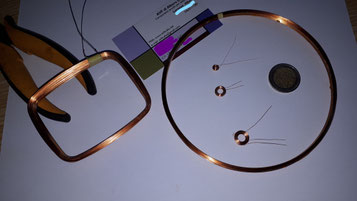 10/10/2019
AVVOLGIMENTI DI SOLENOIDI IN ARIA SENZA NUCLEO E ROCCHETTO A PARTIRE DA DIAMETRO INTERNO 2mm . POSSIBILITÀ DI REALIZZAZIONI PERSONALIZZATE.
WINDING OF SOLENOIDS IN AIR WITHOUT CORE AND SPOOL STARTING FROM INTERNAL DIAMETER 2mm. POSSIBILITY OF CUSTOMIZED REALIZATIONS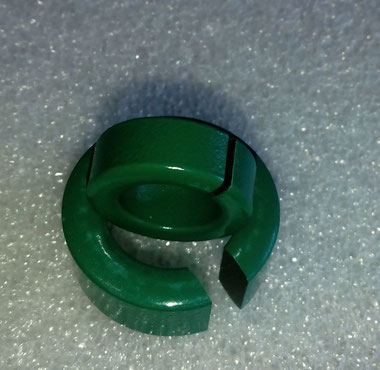 20/01/16
Toroidi di tutti i tipi traferrati su misura GAP su richiesta del cliente.
Toroids of all types, GAP-made to measure, upon customer request.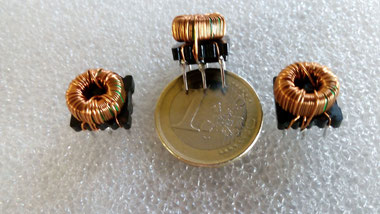 20/01/16
Mini toroidi avvolti e assemblati su basetta per circuito stampato.
Varie Tipologie disponibili.
Mini toroids wound and assembled on a printed circuit board. 
Various types available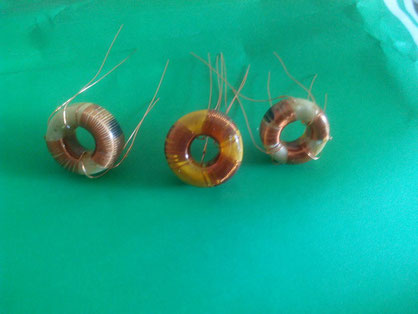 04/05/14
Induttanze avvolte e rivestite con hot-melt
Inductors wound and coated with hot-melt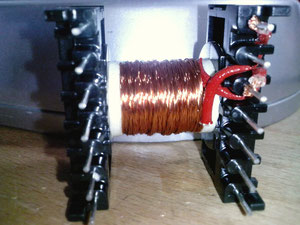 11/06/13
Trasformatori con sponde per distanziare gli avvolgimenti, filo LITZ, utilizzo illuminotecnica - LED.
Transformers with sides to distance the windings, LITZ wire, use of lighting technology - LED.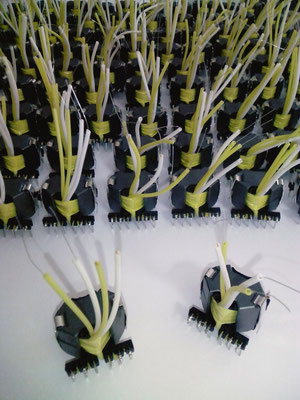 02/03/10
Trasformatori su nucleo RM8 con uscite cablate
 RM8 / RM10 core transformers with hardwired outputs
11/06/13 - Trasformatore E20 5 + 8 pins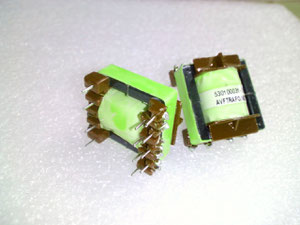 09/03/13 - Micro avvolgimenti con fili capillari fino a 0.049 mm di diametro, con terminali treciolati.
Micro windings with capillary wires up to 0.049 mm in diameter, with three-wire terminals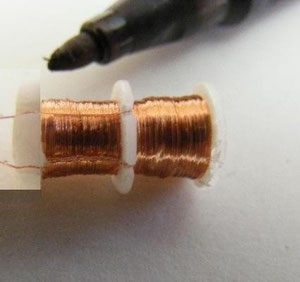 09/03/13 - Elettromagnete, solenoide resinato e cablato.
Electromagnet, resin-coated and wired solenoid.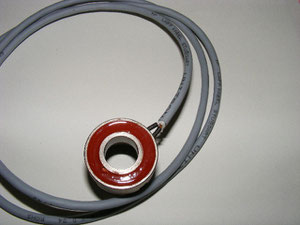 09/03/13 - Induttanze personalizzate 
Custom inductors